Liverpool on the Attack
Liverpool finally succeeding in their attempt to qualify for the final stages of the 2017-18 UEFA Champions League, with the English club having done a fairly impressive job as they are competing in Group E along with: Sevilla, FC Spartak Moskva and NK Maribor.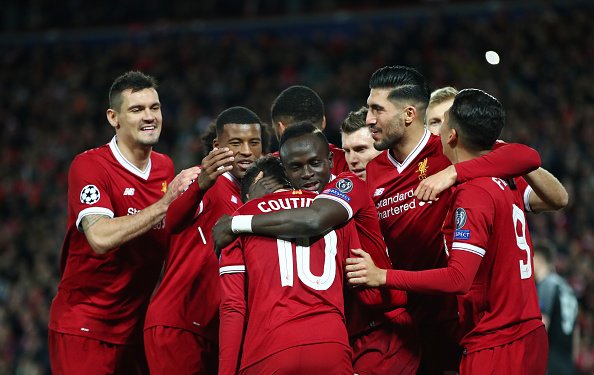 Out of the 5 UEFA Champions League qualifying matches that Liverpool had played prior to last night, they managed to collect 9 points with 2 triumphs and 3 draws which put them at the top of the group. Sevilla is in 2nd place with 8 points and FC Spartak Moskva is in 3rd with 6 points.
The only match remaining for Liverpool was to face off with FC Spartak Moscow, though the English club benefitted from knowing that even if they only managed to secure a draw, they would still qualify for the next rounds of the European competition.
Few could have guessed that it would turn into another 7-0 romp for the Reds, leaving them with the record for most goals scored in the Group Stage of the competition. To be fair, they had been heavily backed on the betting exchanges, and when I went to view all UK, European and Worldwide football markets at William Hill, I was struck by just how low their odds were, even for a high-score to zero!
The Reds had obviously learnt from their previous UEFA Champions League match which saw them locking horns with Sevilla – Jurgen Klopp's boys were able to score 3 goals in the 1st half and it appeared that Liverpool were going to emerge victorious but in the 2nd half, they conceded 3 goals as the final score was 3-3!
Klopp was extremely disappointed by this result as the German coach had a few things to say concerning this match as he said: "No-one is really believing in us. You can feel it.
"After the Southampton game (last Saturday), which was a really good one, everyone was really happy. Then we played the Sevilla one. After the second half, a few things came up and people are talking like this and you feel how it's different. If we do good, it's 'Good, but if we don't do good, it's 'They have goofed again!'
"The problem is the whole world watches our mistakes. That's the problem with television and all that stuff. A lot of people say things about it, a lot of former players are saying things about it. That's our life, it will never change. We don't have to think about it. We just have to carry on."